No matter for individuals or businesses, we all feel that we could buy much less by using $100 now than what we could buy one year ago, in the other words our hard-earned money has less power these days. Yes, we are living in high-inflation times with a lot of uncertainty. We have worked with thousands of Australian Businesses over the last 25 years and we fully understand that Australian Business owners face constant challenges to keep costs at bay and at the same time grow their businesses. As your trusted and reliable promotional products supplier, we would love to share with you some tips to save money on your marketing merchandise spending.
Today, our spotlight is on printing shirts. Not only custom shirts are one of the most popular promotional products, but also personalised apparel (like printing shirts) is a fun way to market your business at events and during marketing campaigns.
If you are ready to order custom apparel, spend 5 minutes to read ahead and we can guarantee, this article can save you some money.
Before we list all the tips, let us have a closer look on how much do printing shirts cost.
Like most custom merch, our pricing on custom shirts is mainly based on the quantity, the product selected and the number of colours in your design or your company logo. As we are the wholesaler of promotional merchandise and we have been proudly helping Australian business for over 25 years, to help you save, we will always do our best not to match but to beat our competitors for the exact same product that they have advertised.
For a more detailed look, there are the factors which can impact the custom shirts pricing:
Apparel product (printing shirts, personalised T-shirts, customisable jersey, custom polo shirts, custom business shirts, custom hoodie printing, etc)
Your ordering quantity
Number of printing locations
Printing methods (embroidered polo shirts, sublimated clothing, digital printing t shirts, screen printing clothing, etc)
Number of colours in the design
Turnaround time
Based on those factors, there are 8 tips to save money on your custom branded shirts we can highlight here:
Planning ahead – avoid last-minute rush and place your order as early as you can.
We understand it is not easy to avoid the last-minute rush as we are in such a busy world, maybe your boss was away from the office, and you cannot get the order approval on time. More and more customers have embraced the online shopping culture that we expect to get products to be delivered the next day, however it is still worth mentioning that to have a much-relaxed mind and save money, you can place an order with a flexible deadline by having a little bit of planning. As our grandmas always say the early bird gets the worm, and in this case obtaining the best price on printing shirts.
While our standard production turnaround time on standard products is 10-15 business days, we can do it quicker than most other promo merch companies, as we do in-house branding, such as embroidery. It also means we have to shuffle jobs around, ask our staff members to work overtime and use more expensive express courier services. Urgent orders would cost more money to produce and to ship.
Many consumers have embraced the online shopping culture and want products to be delivered within a short time frame. However, there are situations where you will need to exercise patience. It's imperative to order your custom t-shirts with good planning instead of waiting until you need them.
If you know the product you want to select, the quantity, the size breakdown, the printing option, the printing location, and the number of printing colours, why not order your custom apparel now? As a result, you can avoid paying the last-minute rush fees or avoid dealing with any unexpected stock shortages.
Or if you know you need order custom shirts but you are not sure how to select, simply give us a call or send us an email, as we have been here for over 25 years to assist our customers like you to find the best promo merch for your business. We know our products, we know the promo industry and more importantly we care for our customers.
Choose the most suitable products.
The good thing about using promo merch to market your business is you won't be in the position where you are short of choices. We have more than 10,000 items here to meet your needs. However to choose the right promotional products among the thousands of choices for your need can be a challenge.
Please keep in mind that not all promo items can create equal marketing impact, and also they don't have the same price either. Some products in the same category can cost 2 times more than alternative items. Thus, to keep the overall cost of the order in the budget, your selection of product is extremely important.
When our customers are not sure which branded workwear they should order, we would suggest them to make their choice based on:
What is the ultimate purpose with your customised shirts. If they are something you create for a one-day event, such as trade show, funds raising etc; then go with the cheapest. If they are something you want your staff to wear regularly to meet your clients, such as uniform, then you should buy the highest quality.
What materials do you need your custom clothing to be made from? To answer this question, you need to consider the environment conditions which your employees will be in. Are the uniforms for staff that will be in the sun or in the heat? Do you need a breathable 100% cotton T-shirts? Or are you after something made from synthetic materials, like a sports performance top? Or you may need to stick to sustainably-made fabrics if a big part of brand is eco-friendly. Fabric types can make a significant difference in terms of the comfort, quality, performance and durability of the garment. Don't worry, you do not have to be an expert here – we have the experts in our team to assist you, get in touch with our experts by call or email.
Order Custom Branded shirts in bulk.
In the promo merch industry, quantity is the key. 'Buy more, save more' rule applies here. When you order custom uniforms for your company, even you are from a small company, you can order in bulk if you plan it well. The tip is to group all the promotional products you need, order all at once and get the full savings of a bulk order. Second tip is that do not need to place a small sample order to see how they look; we guarantee our quality.
Use less Colours in Your Design.
Personally I am a big fan of colour. Colours add funs into our life. More colours in your design may cost you more when you do custom printing on promo merch. For most printing options, lower the number of colours to be printed is one of the easy ways to get your cost down. However if you need to keep the multiple colours in your design, the best printing option is embroidery as we do in-house embroidery and we do not charge our customers extra costs for embroidering with up to 15 colours per design (Most embroiders in Australia would charge a fee when embroidering more than 5 colours).
Choose the right print method:
We have several printing options for custom shirts: screen printing, embroidery, colourflex transfer, sublimation, patches, direct to garment printing (DTG) and vinyl printing. We also handle most of the special requests from our customers here.
Sometimes you should use embroidery rather than screen printing, or vinyl print rather than embroidery. It depends on the order quantity, turnaround time and numbers of colours.
If you are not quite sure which option to use or have specific questions or want to learn more about branding or printing shirts, don't hesitate to contact us and we will make sure the right print method for your needs and budget.
We can print your company logo or information on the front, back and sleeves of your shirt. You can choose to print in one location or multiple locations. The difference is the cost and the time. Printing on multiple locations is time-consuming and expensive especially if you mixed different branding options on the one top.
There is no doubt that to print your logo in multiple locations on your shirt can increase your company brand exposure. However, it can quickly increase your printing shirts costs. Before you make the decision of printing on back, front and sleeves of your shirt think about if it is really necessary. Most of the time, the print size is irrelevant to the cost and you will pay the same amount if you want to print either a small or large design on the front and back of a shirt. If you need to print on multiple locations as one location is not enough to present all the information, then you can consider if you can combine some information in one location, sometimes our customers can change from 4 locations to 2 locations and they can save some money here.
Reducing print locations can help you save money on custom shirts.
Provide good artwork files
The quality of your artwork plays a crucial part when you order custom shirts. If the quality of custom shirts is not great due to the poor artwork quality you provide, it is a waste of money.
To ensure high quality artwork, there are 3 things you need to provide to us:
Supply your artwork in an editable VECTOR format. The acceptable artwork format files are:

EPS (Encapsulated Post Script) – which usually is created in Adobe Illustrator and can be easily modified and exported

CDR (CorelDraw) – which is usually acceptable and not the most desirable.

PDF – which is acceptable if it is with HIGH resolution format, but the artwork is unable to be modified if changes are required

AI (Adobe Illustrator) – which is the best file type as the logo is very clean and can be easily modified to print on any product.
Do not use canva as the files provided from canva that we have been receiving are not in vector format and not suitable for our industry,
All fonts and texts need to be converted to outlines or curves rather than as editable text. The purpose of outlining the font or texts is to enable us to use the graphics without having to either find or replace the font. Once they font is converted to paths or curves they are then just a graphic which is universal.
Include Pantone References:
If printing in colours, you want to make sure the colours you choose can match the rest of your branding. The Pantone Matching System (PMS) is a universal spot colour matching system. In promotional products industry we use PMS colours to find out the right shade for your logo and your design. To ensure we print the right colours, we will need the PMS codes.
If you are not a graphic designer, you probably are not 100% sure if your artwork is in the right format. But don't worry, send your inquiries to our friendly in-house design team and we are more than happy to help. If you don't have artwork in a suitable format, don't worry, our design team offer an artwork redraw service for a very low cost and sometimes for free on larger orders.
Work with the Best Promotional Company!
You can find, through a quick google search, that there are so many companies that supply custom shirts, however you will need to be careful who you decide to order from. Every so often, we will have new customers that approach us and tell us about their bad experiences with their previous suppliers such as hidden fees, fine print in their policies and disclaimers, bad printing jobs, no refunds even if it's the supplier's mistake, never receive their order as the supplier closed their business after they received payment. Don't settle with companies which cannot do an amazing job on your order. Do research on your next supplier, check online reviews (we proudly guarantee that the reviews we received are the REAL reviews from the REAL customers and not purchased where some companies have 1000's of reviews which are fake) and find the best promotional products supplier… we obviously recommend Simply Merchandise who has assisted customers like you for over 25 years.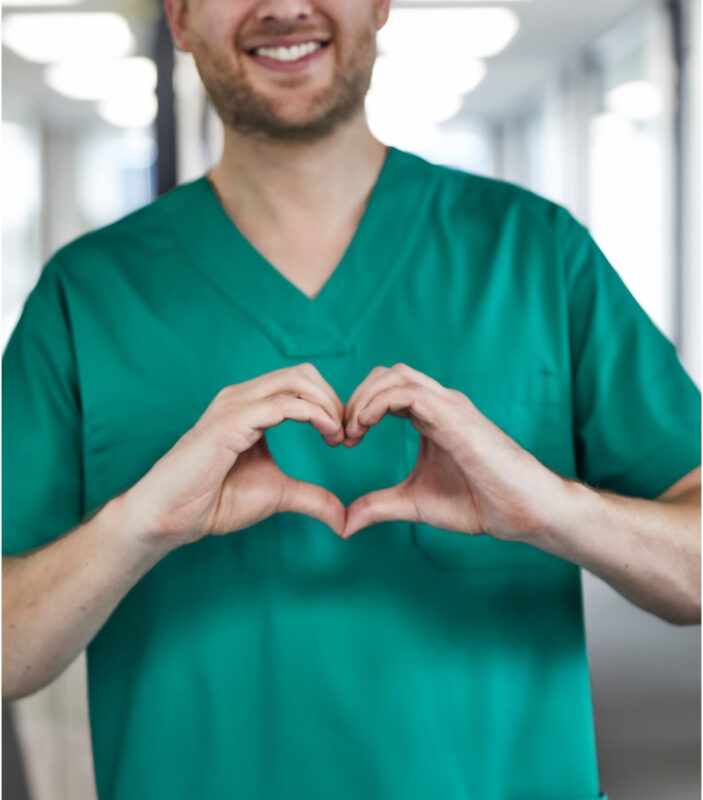 Last but not least:
Cheap custom shirts are not the same thing as low quality custom shirts if you take these 8 money saving tips into consideration when you order your next run of printing shirts.
Do you still have question on bulk orders and cheap custom shirts? The team at Simply Merchandise is always ready and happy to help. Reach out at save@simplyaust.com.au, or call us at 1800 833 006.